According to a recent report by the U.S. Bureau of Labor Statistics, a record 4.4 million people quit their jobs in September.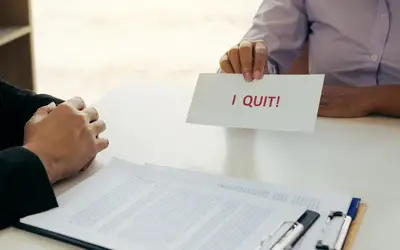 This mass exodus has employers scratching their heads and scrambling to right the ship. Why are record-breaking numbers of employees handing in their 2-week notices? And what can companies do to attract top talent to their ranks — and keep them there once hired? 

First, we'll take a look at the reasons labor analysts and economic experts offer about why this seismic shift is happening in the first place.
The Great Awakening?
The obvious answer: the global Covid-19 pandemic. Not only did the healthcare crisis force many workers out of their jobs, it also changed the workforce as we knew it. Offices went dark; restaurants, hotels and retail stores shuttered; and travel ground to a halt. Employees were sidelined for an indefinite period of time, and many still haven't fully returned to the workplace. All of this upheaval is still being corrected across the country and the world. 

However, it's not that simple. The pandemic also changed the way we think about work. Many of us discovered remote work was not only necessary, it was preferred, allowing for a better work-life balance, especially in the era of at-home schooling that required parents be present. An important lesson learned: When the outside world is uncertain, we all need more control over our day-to-day lives.

Many workers took this pause to completely reassess their careers and what they would change if they could (and, increasingly, they can). The result is a revolution of newly empowered employees who are demanding unprecedented evolution in the workplace. 

The numbers tell the story: A global study on mental health conducted by Qualtrics found 42 percent of people have experienced a decline in mental health during the pandemic. Specifically, 67 percent of people are experiencing increases in stress, while 57 percent have increased anxiety, 54 percent are emotionally exhausted, 28 percent are having trouble concentrating, 20 percent are taking longer to finish tasks, 15 percent are having trouble thinking, and 12 percent are challenged to juggle their responsibilities.
Gone are the days of wooing recruits with outrageous office perks; now employees want flexible schedules, better benefits, higher wages and, perhaps most importantly, more respect (more on that later). With workers increasingly decentralized, perks like ping-pong tables and cold brew on tap no longer hold the allure they once did. So what can an organization do to mitigate these major transformations in how and where people want to work?
The Top 5 Ways to Attract and Keep Talent in Today's Job Market
1.
Consider your employees professional and personal lives equally. Flexible schedules, hybrid work, enhanced benefits. Ask candidates and current employees what their pain points are — and then try to find constructive ways to solve them so both sides are happy.
2.
Yes, it is about money. Let's face it: It's a job seekers' market. An ongoing lack of labor is leveling the playing field between employers and employees, and newly empowered workers are asking for higher salaries — and, in many cases, getting them. At the very least, adjusting salaries to the cost of living is a great way to show that you're serious about attracting and retaining employees for the long haul.
3.
But it's not only about money. Make physical and psychological safety a top priority. Let workers know they have a voice. Offer increased opportunities for learning and personal and professional development. Building a culture of trust is paramount in today's unpredictable society.
4.
Know your differentiators and communicate them clearly. To stay competitive in a tight labor market, organizations must define what makes them different from the rest. Identify your organization's purpose, and make sure everyone who walks through the door (or Zoom room) knows exactly what it is. That's what gets people excited to work for you — and stay.
5.
R-E-S-P-E-C-T. Workers today — especially younger employees — place a premium on inclusive, equitable workplaces where they feel respected, heard and valued. This means training managers in communication skills and empathetic leadership development, encouraging a supportive working environment and allowing employees to have a say in organizational practices and protocols. In other words: Let your employees know they matter and they will feel more stable and secure.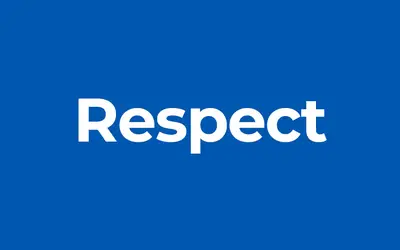 The Kestria (formerly IRC Global Executive Search Partners) experts have the recruitment acumen, industry knowledge and technological advancements that equip organizations to build strong, resilient teams that withstand fluctuations in the marketplace and the most significant challenges