More than 100 partners representing 40+ countries met together on September 15th and 17th. They discussed the latest developments in the executive search industry and shared their experience and success stories. At the end of each conference day, participants had the opportunity to listen to an insightful keynote speech.
The first conference day was concluded by Ken Vancini, CEO & Founder of Innova International, who delivered a speech on "Executive Search in a New Era". He talked about changes in the marketplace in the past few months and more importantly, the future of executive search business. He expects executive search firms to further diversify their offerings with additional services playing a more significant role. "The idea that I'm seeing with firms that are successful and thriving today is a move from transactional relationships to more of a holistic approach to overall workings with that client," shared Ken.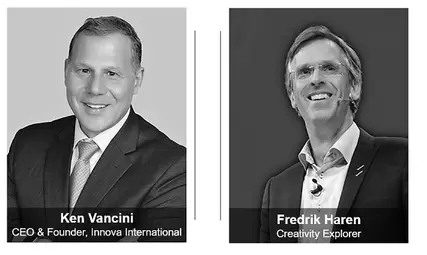 The next conference day was closed by Fredrik Haren, Creativity Explorer, with his inspirational speech he named "Grow Again" – the meaning of "recruit" in Latin. He explained why it is important to perceive crucial changes and to adapt to them. It can, however, be difficult to push yourself to make the changes needed. It is often an unrelated change that will disrupt your industry the most, not necessarily easy to predict.
"It was fantastic to see all our members together – even if it was just on a computer screen! IRC has made great progress this year, delivering outstanding services and supported by high calibre members across the globe. We look forward to working together again in the coming year," adds Rohan Carr, President of the IRC Executive Board.
 
Stuart McCulloughStuart McCullough is Chief Executive Officer of Australian Wool Innovation (AWI) - a not for profit company owned by more than 24,000 woolgrowers. The company invests in research, development and marketing along the global supply chain for Australian wool - from fibre to fashion, from woolgrowers through to retailers.
About IRC Global Executive Search Partners
IRC Global Executive Search Partners is a global professional alliance of executive search firms, united in their commitment to support clients in sourcing and retaining key leadership talent. Our partners are as culturally and geographically diverse as our clients. Located in 40+ countries, 90+ cities on six continents, IRC has the footprint and agility needed to serve multinationals and SMEs with dedication and a personal touch.
IRC has a track record of more than 30,000 completed assignments for 3,000+ clients in almost every conceivable industry segment and function. Ranked as the world's largest retained executive search alliance in terms of geographical coverage, IRC Global Executive Search Partners embodies the best of both worlds – Globally Connected and Locally Committed.
Contact Information
Stepan Motejzik, IRC Global Alliance Director
Email: stepan.motejzik@ircsearchpartners.com
Phone: + 420 608 102 893